Test Data and Environments Management
Lower test environment set-up and support costs.
Flexible and faster test environment provisioning and support services delivery.
End-to-end environment management.
Test environments in the cloud era
Cloud-based environments are flexible and transparent. They enable test teams to check whether instructions are accurate and up to date, whereas permanent environments are more monolithic and unknowable: you can't tell what patches have been made, nor what problems may have crept in overtime.
The latest research found that on average 40% of today's testing budgets are being allocated to test infrastructure and hardware, with an additional 28% spent on testing tools. Furthermore, managing test infrastructure is requiring increased resource allocation due to the growing complexity in architecture and the variety of demands made on test environments. Organizations typically require multiple separate instances of test environments – anywhere between one and 25.
In addition, the separation of responsibilities between the testing organization that defines and uses the test environments and an infrastructure team that provides those environments is making this even more challenging.
Therefore, more organizations today are looking to transfer the responsibility for Test Environment Management to their testing organization.
Our Test Management team will focus on decrease issues with:
Lack of appropriate test environment and data
Inability to apply test automation at appropriate levels
Difficulty in slicing test activities for more than one location for distributed Agile
Early involvement of the testing team in the inception phase or sprint planning
Difficulty in identifying the right areas on which test should focus
Lack of professional test expertise in Agile teams
Lack of a good testing approach that fits with the agile development method
Difficulty to re-use and repeat tests across sprints/iterations
We also will use our expertise to reduce issues with test data management:
Maintaining test data consistency across different systems under test
Managing the size of test data sets
Creating and maintaining test data that are not copied from production data
Creating and retaining useful copies from production data
Lack of test data for complex integration testing across systems
and organizations
Having to maintain the right test data set versions with different test versions
Complying with data security and data privacy regulations for test data
Finding the relevant test data in large test data sets
Benefits of Test Environment Management
Lower test environment set-up and support costs.
Flexible and faster test environment provisioning and support services delivery.
End-to-end environment management.
Greater co-ordination and control of change.
Defined and measurable outcomes.
How does Test Environment Management deliver?
Because Automation is the Key to Cloud-Based Cost Savings we propose integrating automation into Test Environment Management.
This includes:
Automated code packaging and deployment or builds.
Baseline testing of a test environment post builds to ensure new defects have not been introduced.
System monitoring and health check solutions.
Baseline comparisons of configuration files.
Database integrity checks.
Automated reporting.
---
Top reasons that indicate you need Test Data Management
A lot of false defects arise because of data issues.
Testing deadlines are not met and the application goes live without proper testing because of issues with test data generation and test data availability.
There is very little data available for testing compared to voluminous production data, hindering test efficiency, and quality.
The test data set is of the same size as production data, hindering test efficiency, and speed.
The team wastes significant time preparing test data rather than testing the application.
The testing team depends on another team or a centralized team to provide the required test data.
The testing team complains that test data generation is a very laborious and complicated process.
Testing teams are not able to reuse the test data set.
Teams are not able to regenerate the same test data set with sufficient precision and accuracy.
There is a huge dependency on the upstream systems to create test data.
Increases in data set size, upstream systems, database instance, and data sets makes it difficult to manage the test data.
Test Data Management (TDM) benefits
Optimal data coverage is achieved through intelligent tools and techniques based on data analysis strategies.
Version controlled data requirements and test data ensure complete traceability and easier replication of results.
Detailed analysis and review of data requirements ensure early identification of issues and resolution of queries.
Synthetic data can be created from the ground up for new applications.
Errors and data corruption can be reduced by including defined TDM processes in the testing life cycle and by adopting TDM tools.
Clear data security policies increase data safety and recoverability.
Well-defined processes and controls for data storage, archival, and retrieval support future testing requirements.
How does Test Data Management deliver?
01.
Planning
TDM team organization
Define data requirements and templates for data management
Establish a service level agreement
Appropriate plans and papers signed off
02.
Analysis
Collection/consolidation of data requirements
Asses for gaps and impact of data modification
Define data security, back up, storage, and access policy
Decide strategy for data preparation
Decide strategy for data profiling
Define data security, back up, storage, and access policy
03.
Tools
Choose the right tools for TDM needs.
Select automation tools for data preparation and tests running
04.
Pilot
Offer a pilot or proof of value to show the selected tools can deliver the TDM required within the client organization, and that the proposed process can deliver the expected benefits.
05.
Deploy
Provide a full TDM rollout
Run automated tests
06.
Support
Supports and trains customers all the way through the process and even after the rollout.
---
Related services: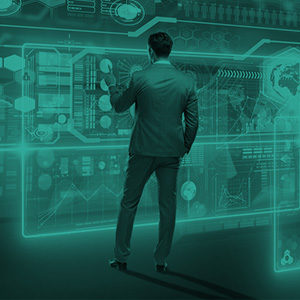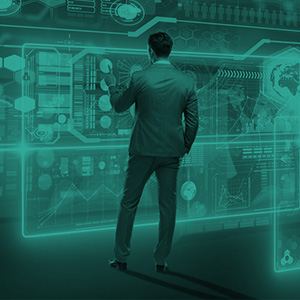 Tenendo helps to build a cost-effective and scalable Big Data validation strategy and implement it in your project.