Penetration testing
What problem does Tenendo help to solve?
Mitigating information security risks by providing organizations with on-demand independent security testing and accurate threat actor simulations.
talk to an expert
Background:
Cybersecurity risks for medium-sized and large companies are ever-increasing due to ransomware or data-stealing attacks becoming more frequent and more profitable
In order to meet modern product quality standards, government and industry regulations, extensive and regular security testing should be performed
Adversary simulations and red teaming engagements are becoming more effective at helping prevent security threats, due to difference in approaches penetration testers and red team operators use
Tenendo offers a wide range of penetration testing services and favours attack simulation over vulnerability assessment, covering more of the cybersecurity attack surface and providing valuable insight in defence against tactics, techniques and procedures real attackers use
Tenendo's proficiency in internal software development and testing allows for seamless integration of security testing into existing development and QA, deployment, maintenance, access control and management processes
Tenendo uses established teams of experienced security professionals working together with security analysts and compliance consultants to reliably deliver results, provide valuable recommendations for improvement, and ensure no business interruption or downtime during testing
Tenendo conducts penetration testing in ways compliant to wide-spread security standards (e.g. PCI DSS, PA-DSS or SSF), and can tailor the penetration testing process to cover the specific requirements of the Customer
Value Proposition:
The results of the penetration testing include real attack scenarios, detailed recommendations, and mitigation instructions
Reducing high-severity vulnerabilities' exposure by up to 97%
Effective recommendations and mitigation of technical and business risks due to employing both penetration testers, compliance, and security consultants
Reducing the cost of security testing, audit and consulting by up to 30%
Benefits:
Independent security testing conducted by established teams of experienced professionals
34% of cyberattacks are perpetrated by insiders, rendering Tenendo's approach to testing more effective against real attacks
Tenendo's services seamlessly integrate into existing software development and infrastructure management processes, allowing integration of security testing and consultancy at earlier development stages
Tenendo employs security analysts and consultants, allowing for additional insight when developing recommendations after the test
Reduced cost in security audit and consulting due to being able to provide all three, allowing the penetration testing team to provide additional information to auditors and consultants
Services:
Penetration Testing

External black-box penetration testing

Internal infrastructure penetration testing

Web, mobile or API penetration testing

Segmentation and network security testing

Wireless network security testing

Managed Security Scanning
Red Team Ops and Adversary simulation

Social Engineering attack simulation

Internal adversary simulation (assumed breach)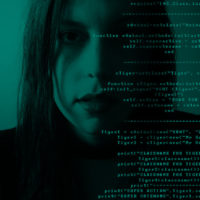 Tenendo code review approach leads to detecting many vulnerabilities in real-world software and achieving amazing results, in comparison to other approaches.